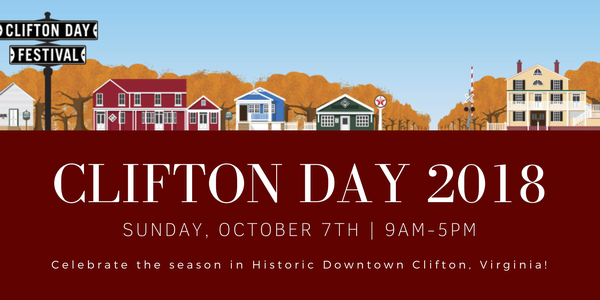 CLIFTON DAY - The Town of Clifton's annual festival which includes arts & crafts, antiques, demonstrations, the town market, live music, children's activities, and lots of great food & beverages!
Paradise Springs will be setting up and partnering with our local bakery, Bake & Brew, to provide wine tastings, glasses of wine, a special cupcake & wine pairing, and have bottles available to take home on their outdoor patio and inside the shop.
Bake & Brew is located at 12644 Chapel Rd, Clifton, VA 20124. Please call 703-266-0000 if further directions are needed.

DIRECTIONS
TAKE NEWMAN RD
0.8 MI
TURN RIGHT ONTO FAIRFAX STATION RD
0.8 MI
TURN LEFT ONTO COLCHESTER RD
0.2 MI
TURN RIGHT ONTO FAIRFAX STATION RD
2.4 MI
TURN RIGHT ONTO VA-123 OX RD
2.9 MI
TURN RIGHT ONTO CLIFTON RD
3.9 MI
TURN LEFT ONTO YATES FORD RD
2.0 MI
ARRIVE AT 13219 YATES FORD RD
Please note that traffic through the town of Clifton will be shut down between the hours of 8AM and 5PM. An alternate route will need to be taken to get to the winery. Directions with an alternate route will be handed out at the entrance to Clifton Day.
_______________________________________________________________________________________________________________________